Featured Property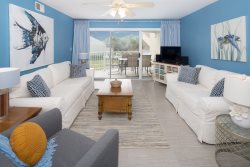 2 Masters -Beachfront Family Resort- 2 Pools-Free Beach Service
Sugar Palm Rentals Promise

Come and stay with us and we assure you'll be happy! Our homes are equipped with most everything you'll need during your stay! Our housekeepers do not dash in and out of the property in 15 minutes and call it clean. They take hours to clean and we ensure it'll be really clean! Furthermore, we take special care to make sure everything is in maintained and in perfect condition upon your arrival. While it may not be your deciding factor when you are choosing places to rent, you will appreciate it once you get here. We Promise!
***
Available Properties
Loading Available Properties
Flexible Dates? View other Properties close to your Date Range.
Available
Unavailable
Check-in
Check-out
Not finding what you're looking for?